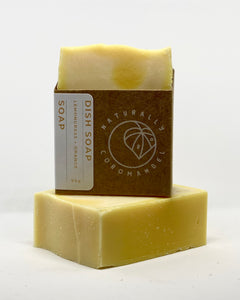 This alternative to dishwashing liquid is just like Grandma used to use, but better!
All natural and packaging free, this dish soap bubbles beautifully, and cuts through grease and grime with the cleaning power of coconut oil and lemongrass and orange essential oils.
The keys to success are hot water, and agitation. Shake under running hot water into the sink or item being washed, using your own container with holes, or one of our stainless steel soap shakers.
Ingredients - Coromandel rain water, saponified coconut oil, lemongrass & orange essential oils
Vegan friendly