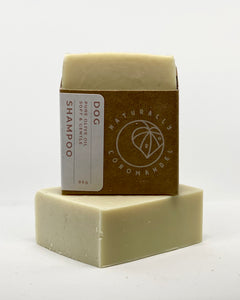 A gentle soap made from 100% saponified olive oil with a blend of essential oils to help deter fleas and other parasites.
This is proving to be one of our most popular soaps, with great feedback coming in.
" So I just got and tried your dog soap today. 4 dogs bathed. I was hesitant after 1 dogs coat felt coarse when lathering BUT Wow oh wow amazing results. Not only 4 clean dogs but dogs with soft coats.
Thank you for such an awesome product. 20/10"
Ingredients:  Coromandel rain water, saponified olive oil, essential oils of lemon, lavender, cedarwood atlas, patchouli, and clove.
Vegan friendly.