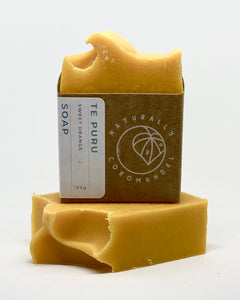 With sweet orange to help awaken and balance the skin and the lemony aroma of may chang, this uplifting soap is sure to please your senses.

One of our most popular Naturally Coromandel soaps!
Ingredients - Coromandel rain water, saponified oils of olive, coconut oil, sunflower oil, castor oil, cocoa butter, annatto natural colour, essential oils of orange and may chang.
Vegan friendly.